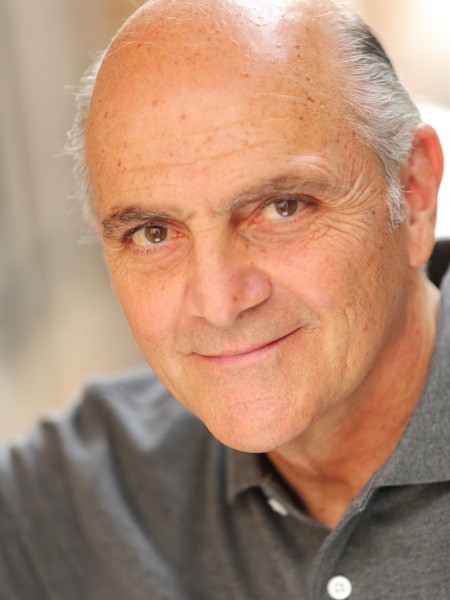 Biography
Adjunct Lecturer
Juilliard School of Drama
Tony Abatemarco is a faculty member at the USC School of Dramatic Arts. He is an award-winning actor, director, writer and producer based in Los Angeles. He currently serves as Co-Artistic Director of the Skylight Theatre Company. He directed Ms. Julie Harris in Lucifer's Child on Broadway and for A&E TV, and has directed at The Pasadena Playhouse, The Taper, Too, Santa Fe Stages, La Mama ETC, and Theatre Grévin in Paris.
At the Arts Theatre in London's West End, he directed Robyn Peterson's Catwalk Confidential, a hit at Edinburgh's Fringe Festival '09. A graduate of The Juilliard Drama Division, he has won top honors for his lead performances in The Mystery of Irma Vep (Ovation & LAWEE), Bach at Leipzig (LA Drama Critics' Nominee), La Bete (Ovation nominee), Slow Motion (LAWEE & LA Drama Critics' Circle Nominee), and his original Four Fathers (LAWEE and Dramalogue), as well as for his direction (6 LAWEE's, 18 Dramalogues).
He received the first of his two NEA Grants sponsored by Susan Lowenberg's LA Theatre Works and founded two performance venues of his own — The Accident Theatre and The Night House —where original works of notable theatre artists David Schweizer, John Steppling, Nancy Barr, The Mums, Rob Sullivan and Mimi Seton were premiered. He produced Tim Robbins' Actors Gang production of A Midsummer Night's Dream at The Night House. He won the first Ted Schmitt Innovation in Small Theatre Award from Theatre LA. His second NEA was awarded in collaboration with author Rita Valencia for Confessions in Total Darkness, a world premiere at LACE. He was recipient of the first DGA/SSDC George Stevens Observership.
He served as Director of LA Live! at the Natural History Museum and was Artistic Director of Jacques D'Amboise' National Dance Institute at The Mark Taper Forum. For Center Theatre Group, he has produced eight corporate fundraisers, including Culture Clash's 22nd anniversary.
He recently starred in A Walk in the Woods and as Mark Rothko in RED at International City Theatre in Long Beach, as Salieri in the acclaimed Pittsburgh Public Theatre production of Amadeus and as Polonius in Hamlet at A Noise Within. Internationally, he also starred in Plato's Symposium at the ICA in London and in Electra at the Int'l Socrates Festival in Delphi, Greece. He performed his original short story, Cologne, off-Broadway and in L.A., Santa Fe and Miami. He was recently seen in ABC's How to Get Away with Murder, in Richard Loncrain's feature, My One & Only, and in Beverly Hills Ninja 2. The L Word, E.R., and Frasier are among his two dozen TV guest spots.
He served as guest director at the USC School of Dramatic Arts, where he has taught undergraduate acting for 12 years, and holds an Endowed Chair at Santa Monica Emeritus College. He is the author of 10 plays, two of which are collaborative pieces (Brain Hotel, Sir Vival Sweepstakes), which have been produced at the Olympics Arts Festival and Mark Taper Forum respectively, while his Four Fathers (L.A. & Santa Fe), Cologne (L.A., off-Broadway's Rattlestick, etc), Forever House and Beautified have all premiered at Los Angeles theatres. His latest short story, Schwinn, recently was published in Great Britain's Boneshaker Magazine.