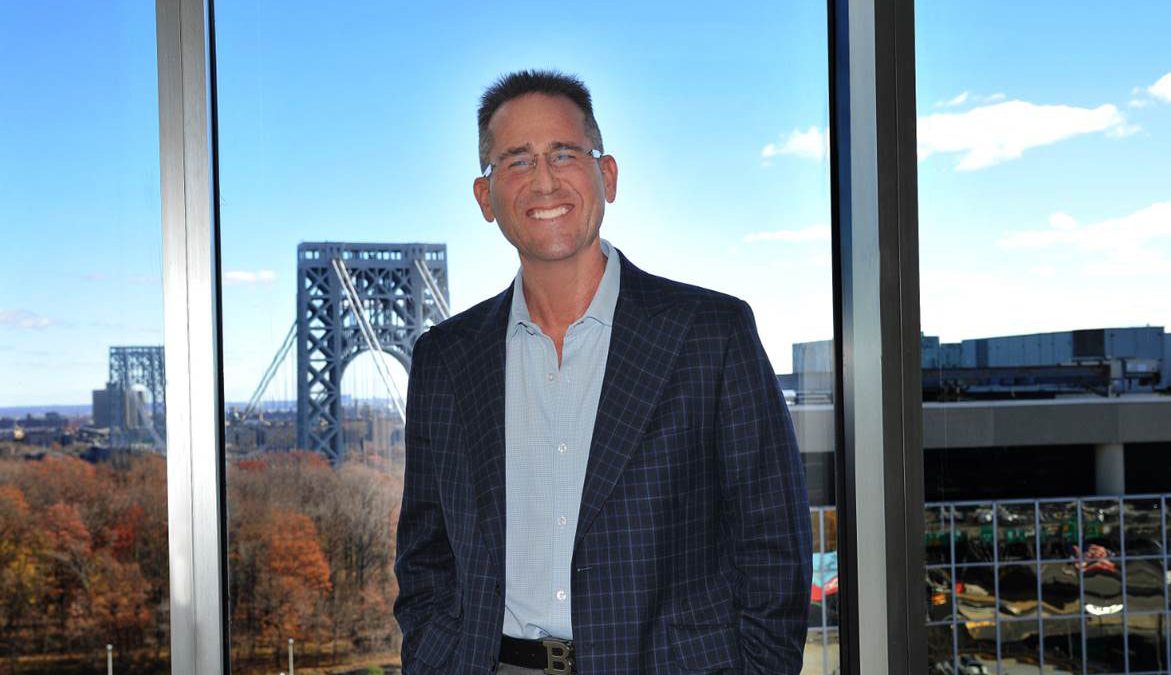 Steve Braverman answers quickly when asked if he's ever performed in a play.
"Never," he laughs. But as the father of two daughters with singing and acting talent, he has put in his time attending plays and musicals with them on Broadway ("I think I've seen Wicked five times," he admits), watching performances at their summer camps, as well as driving the carpool for voice and acting lessons, and auditions.
His calling is in the financial world, where he has distinguished himself as an in-demand expert on investment options for high net worth families. Often quoted in publications such as Investment News, Worth and Private Asset Management, he is known for helping families consider investment challenges and opportunities involving multiple generations.
He is the co-CEO of Pathstone Federal Street, an independent financial advisory firm with offices in six states and the District of Columbia. Braverman himself is bi-coastal, splitting his time between Los Angeles and New Jersey.
He joined the USC School of Dramatic Arts' Board of Councilors shortly after his older daughter, Heather, entered the School as a freshman in 2014, at the end of Dean Madeline Puzo's tenure. He worked with David Bridel during his interim deanship, and was delighted when Bridel was given the permanent position. So delighted, in fact, that Braverman and his family recently endowed the dean's chair. Bridel now holds the Braverman Family Dean's Chair.
"David's energy and vision was very exciting to us on the board," Braverman says. "What he is doing is transformational."
Braverman says he has been impressed at how the dean is modernizing platforms at the School and bringing in study of new media. "Also to David's credit is his consideration of the actor as a self-producer and his or her own best advocate," Braverman says. "The history and study of acting is important, and the School is so strong on that, but to a parent covering the costs of education, teaching students how to sustain themselves as actors is vital as well."
He appreciates the expansive view the School takes of dramatic arts. "The arts are around us all day, and not just on the stage or screen." He mentions the School's recent efforts in medical clowning, and the speech training and confidence the School provides to those who go on to become lawyers or teachers. "In so many professions, audience engagement is critical. I know when I make a presentation, I'm thinking about the audience," he says. "The School could have a symposium for those in hedge funds."
Braverman says the School is in the perfect position, geographically and educationally, to be a world leader. "It's quite impactful to see the School partnering with other strong arts schools on campus — the dance school, music school and cinematic arts. And the opportunities the School has being in Los Angeles! What better location can the School have?"
Braverman has always found time to volunteer his expertise to nonprofit organizations, and currently also sits on the Foundation Board of Trustees for the Englewood (NJ) Hospital and Medical Center and the investment committee for Yale-New Haven Hospital. Although he surely would be welcome on the board of any business school, Braverman says he is happy lending his expertise to the arts.
"There's more to life than numbers and figures, and more to life than Wall Street," he says. "I want to help support a great school within one of the finest universities in one of the most arts-centered cities in the United States."
Original story appeared in the 2017-18 Callboard magazine.