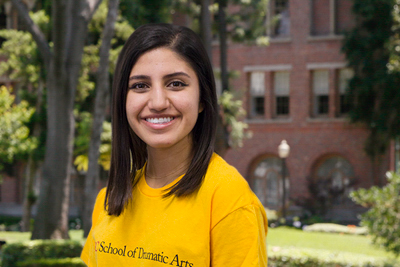 BA in Dramatic Arts, Cinematic Arts minor
Transfer Student
Aliso Viejo, CA
Class of 2018
When deciding between schools, why did you pick USC?
It had the best of both worlds. The traditional college experience with sports culture and a wonderful theatre program. I never feel like I am missing out on an experience because it is all here!
What is your favorite thing about USC?
The sense of family and community within SDA and USC as a whole. It is truly my home away from home.
Who is your favorite music artist?
Maroon 5