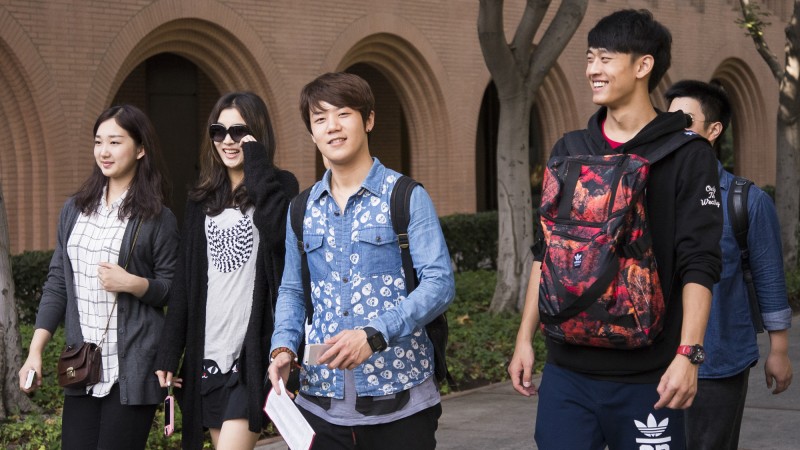 The Summer Institute for International Actors at the USC School of Dramatic Arts is a five-week summer intensive taught by the School's world-class faculty. This innovative program combines rigorous acting courses and professional development opportunities with immersive English training.
Please click here to view the video in China 请点击此处观看此视频在中国
Developed in association with the Shanghai Theatre Academy, the program offers distinctive opportunities to its participants, including concentrated courses in audition preparation, acting for the camera, voice and improvisation, as well as workshops with leading casting directors, agents, managers and other entertainment professionals. Outings to film studios, theatres and museums in the area immerse participants in the culture of Los Angeles. Students also improve their English-speaking fluency through specialized, immersive language classes.
Classes are taught by the internationally-acclaimed faculty of the USC School of Dramatic Arts. The School's faculty of working artists are experts in their field and have an intimate understanding of the industry.