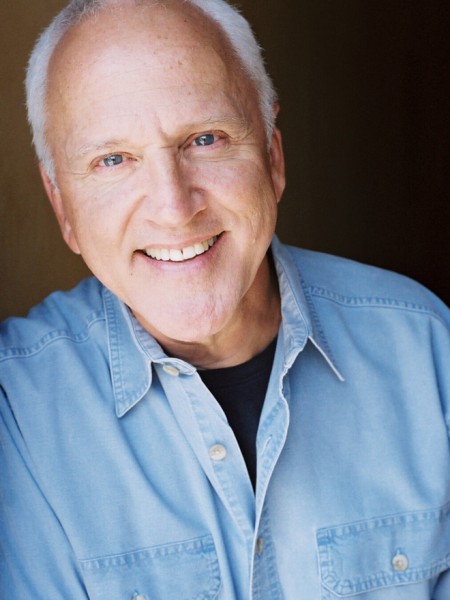 Biography
Adjunct Lecturer
University of California, Los Angeles
John Rubinstein is a faculty member at the USC School of Dramatic Arts. He is an actor, director, composer, singer and teacher. He was born in Los Angeles, California in 1946, the same year his father, the renowned Polish-born concert pianist Arthur Rubinstein, became an American citizen.
Acting: Broadway: originated the title role in Pippin (Theater World Award), Children Of A Lesser God (1980 Tony Award, Drama Desk, L.A. Drama Critics Circle, and Drama-Logue Awards), Fools, The Caine Mutiny Court-Martial (Drama Desk nomination), Hurlyburly, M. Butterfly, Love Letters, Getting Away With Murder, Ragtime, and in 2014, the revival of Pippin; off-Broadway: Counsellor-at-Law (Lucille Lortel Award, Outer Critics' Circle and Drama League nominations), Rosencrantz And Guildenstern Are Dead, Urban Blight, Cabaret Verboten; regional theater: Wicked, Ragtime (L.A. Drama Critics Circle, Drama-Logue Awards), Camelot, South Pacific, Streamers, Candida, Sight Unseen, Broken Glass, Merrily We Roll Along, The Tempest, Arms And The Man, Enigma Variations (in Toronto and London), and the original world premiere productions of Love Letters, Kiss Of The Spider Woman, Grumpy Old Men, and Three Hotels; the national companies of Pippin (2014-16) and On A Clear Day You Can See Forever.
Feature films include Hello, I Must Be Going, Atlas Shrugged Part II, 21 Grams, Red Dragon, Kid Cop, Mercy, Another Stakeout, Someone To Watch Over Me, Daniel, Choose Connor, The Boys From Brazil, Zachariah, Getting Straight, The Trouble With Girls, Sublime, Rome and Jewel, Jekyll, and The Car. On TV: starred in two series, Crazy Like A Fox and Family (Emmy Award nomination), and acted in over 200 films and episodes, including The American Clock (CableAce Award nomination), When We Rise, Mrs. Harris, The Sleepwalker, and Norma and Marilyn.
Directed Phantasie, Nightingale, and The Old Boy off-Broadway, The Rover and Les Liaisons Dangereuses at Williamstown, Wait Until Dark at the Cape Playhouse; Counsellor-at-Law (L.A. Drama Critics Circle and Drama-Logue Awards for acting and co-directing, Ovation Awards for Ensemble Acting and Sound Design), A Little Night Music, The Music Man, The Rivals, Into The Woods, and Guys and Dolls at Interact Theatre Company in Los Angeles, the TV films A Matter Of Conscience (Emmy Award: Best Children's Special) and Summer Stories, an episode of the CBS series Nash Bridges, and three episodes of the TV series High Tide.
Composed musical scores to five movies, among them Jeremiah Johnson and The Candidate, and to over 75 TV films and series, including The Dollmaker, Amber Waves, Family, and China Beach.
Taught a drama class to underprivileged children in the Culver City Parks Department in 1969. At NYU's Tisch School of the Arts, he directed Chekhov's Three Sisters and Shakespeare's Macbeth, and taught an acting workshop creating a dramatization of Tolstoy's War and Peace. For two years, he was the Los Angeles Philharmonic's host for their seasons of Youth Concerts at the Dorothy Chandler Pavilion. At UCLA's Department of Theater, he directed Sondheim and Furth's Company to inaugurate the Ray Bolger estate's Musical Theater Program. He is currently teaching a musical comedy audition class and directing one of the three plays (Tony Kushner's Angels in America, Part 1: Millennium Approaches) being performed in rep by the third-year MFA acting students at USC's School of Dramatic Arts.
Radio host of "Carnegie Hall Tonight" for six years. Recorded over 150 audiobooks, including 31 of Jonathan Kellerman's Alex Delaware novels. Played keyboards and composed and sang in the rock group Funzone. Hosted the online webcast of the 14th International Tchaikovsky Piano Competition from Moscow.
He is married to Bonnie Burgess, and their son Max is the youngest of his five children, joining Jessica, Michael, Peter, and Jacob.