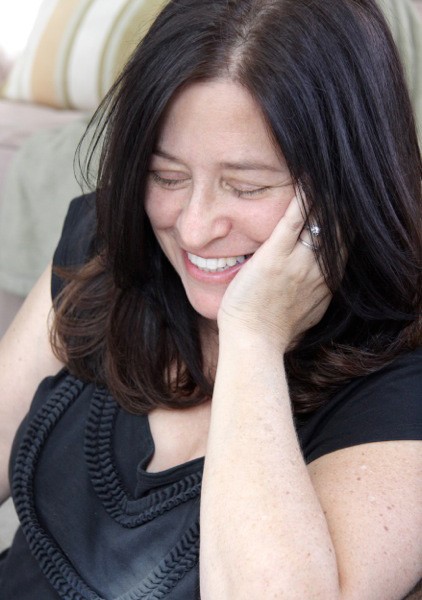 Biography
Adjunct Lecturer
MFA, NYU Tisch School of the Arts
Cornell University
Jennifer Maisel is a faculty member at the USC School of Dramatic Arts. The daughter of an adhesives manufacturer and a teacher, Maisel grew up in a picture perfect Long Island suburb where she once found a dead man in her driveway – which may account for one reviewer's assessment of her writing as a "sort of David Lynch on estrogen."
Her The Last Seder, starring Gaby Hoffmann, premiered off-Broadway by Rosalind Productions after productions around the country, including D.C., Chicago and Los Angeles. Her There or Here premiered with Hypothetic Theatre in New York and is under option for a London premiere. @thespeedofJake, a Kilroy nominee in 2014 and a Kilroy Honorable Mention in 2015, premiered with Playwrights' Arena in Los Angeles in 2015. Her Out of Orbit, workshopped at the Sundance, Berkshire Playwrights Lab, Cal Rep and the Gulf Shore New Play Festival, and recipient of Alfred P. Sloan commission for plays about science and technology and The Stanley Award for Drama, recently made the 2016 Kilroy List.
Maisel's plays have been developed and produced at Actors Theatre of Louisville, The Magic Theatre, The Organic Theatre, Rattlestick Theatre, Ensemble Studio Theatre (New York and Los Angeles), South Coast Repertory, Playwrights' Arena, The Bat at the Flea, Playwrights Theatre of New Jersey, The LARK, The Hypothetical, Epic Theatre Ensemble, Theatre J, Rorschach Theatre, The Victory Theatre, Circle X Theatre, Theatre of NOTE and Teatro da Juventude (Brazil), among others. She has developed plays at the Playwrights Center's PlayLabs in Minneapolis, ASK Theatre Project's Spring Writer's retreat, NYU's FirstLook@NewPlays in New York, University of the Arts New Play Festival, Moving Arts MADLabs, Cypress College's New Play Festival (five times) in California, the Berkshire Playwrights Lab, PlayPenn in Philadelphia and the 2010 Sundance Theatre Lab @Mass MOCA (Out of Orbit).
Maisel was the recipient of the Kennedy Center's Fund for New American Plays Award and their Charlotte Woolard Award for Promising New Voice in American Theatre, as well their Roger Stevens Award for Playwrights of Extraordinary Promise. She won South Coast Repertory's California Playwrights Competition and was a finalist for the PEN West Literary Award (twice), the Sundance Theatre Lab, the O'Neill Theatre Conference (twice), the STAGES International Playwriting Competition, the Jane Chambers Playwriting Award, Abingdon Theatre's Christopher Brian Wolk Award (twice), the Ojai Playwrights Festival and the Heideman Award (three times). Backstage included Maisel amongst their "favorite female playwrights" and The Dramatist Magazine named her one of their "Ones to Watch. She is one of seven playwrights commissioned by Playwrights' Arena and Center Theatre Group for the collaborative The Hotel Play, which will premiere in 2017.
Maisel has been a guest lecturer and speaker at Fordham University, University of the Arts, Cal State Long Beach, the UCLA Extension Writers Program, AFI, the David Hwang Playwriting Institute, Cornell University, Footlights in Washington DC and Claremont College. She teaches playwriting at USC and television and screenwriting for the Stephens College Low Residency Master of Fine Arts program.
In the world of film and television, her screenplay, Lost Boy, was filmed last year, starring Virginia Madsen. She wrote The Assault and The March Sisters at Christmas for Mar Vista Entertainment and Double Wedding for Jaffe Braunstein. She has written movies for NBC, ABC, MTV and Lifetime, was a staff writer on the television series, Related, wrote a pilot for ABC Family and developed an animated feature for Disney. She co-created the critically acclaimed web series Faux Baby with Laura Brennan and Rachel Leventhal. The screenplay adaptation of her play The Last Seder won Showtime's Tony Cox Screenwriting Award, meriting her a month's stay in a haunted farmhouse at the Nantucket Screenwriter's Colony. She has developed original pilots with Bunim-Murray, Ineffable and Stun Media.
A graduate of Cornell University, Jennifer received her MFA in Dramatic Writing from NYU's Tisch School of the Arts. She is a member of the Dramatists Guild, the WGA, Playwrights Union, Playwrights Ink and The Dog Ear Playwrights Collective. She is represented by Heroes and Villains, Agency for the Performing Arts and the Susan Schulman Literary Agency.