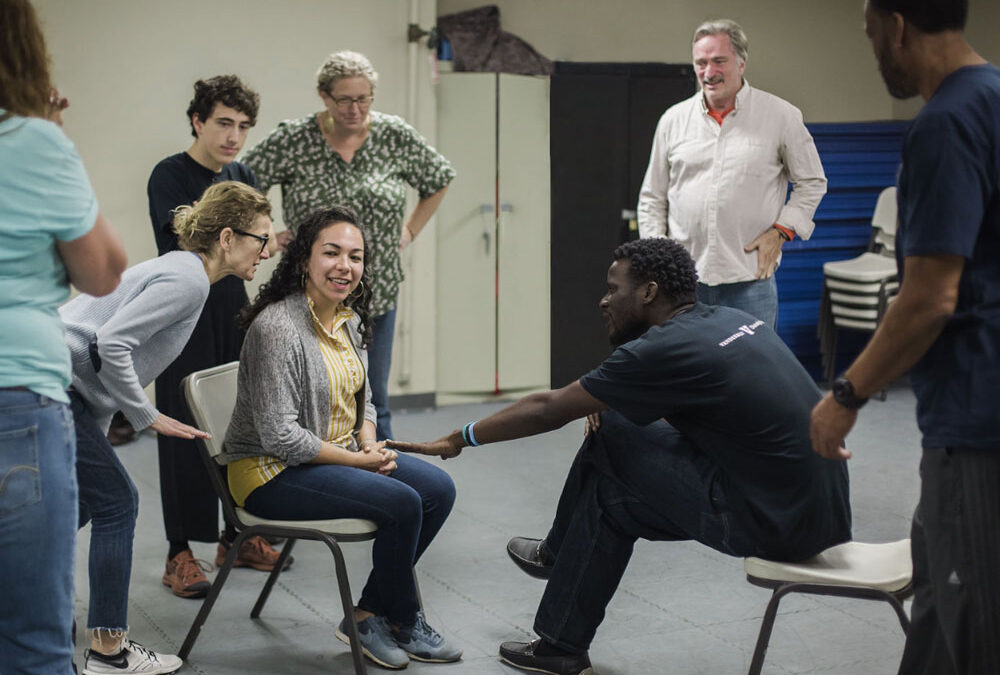 The USC School of Dramatic Arts' Community Arts for Social Justice and Healing certificate program is a four-session intensive training in the theory and practice of community arts for healing and social justice.
Informed by the methodology of Theatre of the Oppressed (TO) and the praxis of Liberation Arts and Community Engagement (LACE), the online program applies theory through games, techniques, and a methodology for devising new community arts projects. Participants will investigate ongoing projects in the U.S. and around the world, with a particular emphasis on postcolonial ethics for community-based transformation.
This certificate program is taught and developed by Professor of Theatre Practice Brent Blair.
---
2021 Schedule
Session 1: Sunday, September 12, 2021 — 10 a.m.-3 p.m. PT
Introduction, History and Theoretical Foundations of Theatre of the Oppressed
Session 2: Sunday, September 19, 2021 — 10 a.m.-3 p.m. PT
Image Theatre: Embodied, Imaginal, Critical Theory
Session 3: Sunday, September 26, 2021 — 10 a.m.-3 p.m. PT
Liberation Arts & Community Engagement: Towards a Postcolonial Guide for Cultural Fieldwork
Session 4: Sunday, October 3, 2021 — 10 a.m.-3 p.m. PT
Forum Theatre, Archetypal Activism
Please review program policies and FAQs before completing the application.
Apply Now