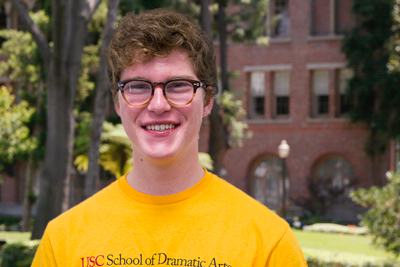 BA in Dramatic Arts, Musical Studies (Classical Voice) Minor
Theatre Students Association, Vice President
Houston, TX
Class of 2019
What is your favorite thing about USC?
There are many opportunities available for students to get involved that the community fully supports. Specifically, I love the fact that USC employs a sort of "sandbox" mentality in that the university provides space for and encourages students to create what they feel is necessary. This ingenuity beats in the hearts of each USC student. To me, that is our school spirit, and I love it.
When deciding between schools, why did you pick USC?
USC offered me the ability to participate in as many things as I could. A BA Theatre program provided me with the ability to invest fully in something I was interested in, while allowing me to develop other skills and interests simultaneously. USC was the most academically rigorous school on my list, and I wanted a school that would challenge me.
What is your favorite movie?
Good Will Hunting