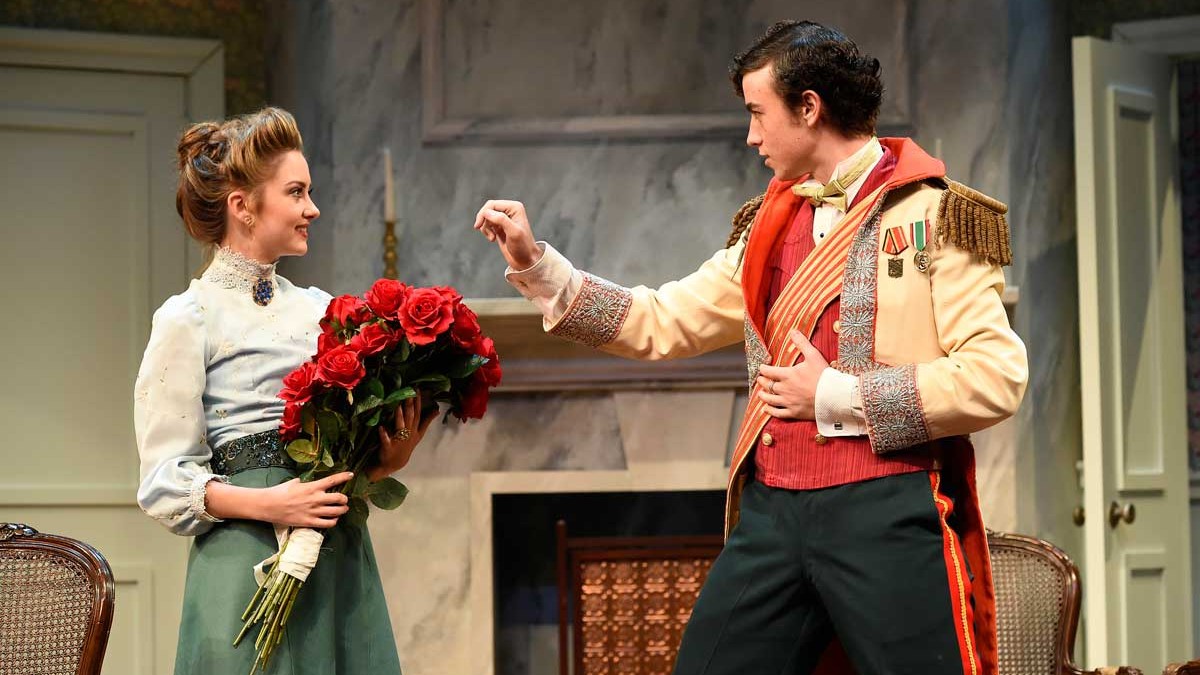 By Georges Feydeau
Translated by John Mortimer
Directed by Michael Keenan
Treacherous lovers, wealthy heiresses and a Spanish general are flung together in a dizzying whirlwind of greed, lies and love. This high-spirited comedy is considered one of the greatest written by the king of French farce.
Performance Dates and Times
11/6/2014 at 7 p.m.
11/7/2014 at 7 p.m.
11/8/2014 at 2:30 p.m.
11/8/2014 at 8 p.m.
11/9/2014 at 2:30 p.m.
Production photos
©2014 Photos by Craig Schwartz for the USC School of Dramatic Arts

[RoyalSlider Error] There was a problem with request. Please check Flickr settings and try again.
See the photo album on Flickr